Leaders in Patient Care Excellence
Providing the highest quality care and experience to patients and their families at GGH is a complex challenge. It takes a team of dedicated, exceptional people working together to meet the needs of the community we serve. This monthly feature is meant to provide a glimpse of the fantastic GGH team who are helping to lead the way to patient care excellence.
In 2006, the Province of Ontario released its Places to Grow Act. In it, Guelph was named as one of the areas where the rate of population growth would exceed the provincial average. According to Statistics Canada, the Guelph census area is one of seven Census Metropolitan Areas in Canada to experience accelerated growth between…
Leadership in patient care excellence is found throughout Guelph General Hospital and across all staff roles.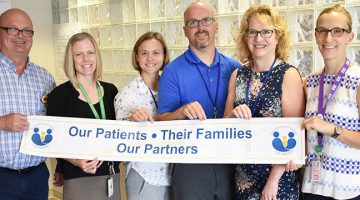 Whether or not you realize it, if you have visited Guelph General Hospital over the last two years you have benefitted from the Patient Experience Initiative. A dedicated working group of six staff meet weekly to examine how to improve the experience patients and their families have through any and all interactions with the Hospital.