Black Tie Bingo exceeds $4 million for Guelph General Hospital in its 26 years
The 26th annual Black Tie Bingo, presented by Co-operators and Meridian Credit Union, took place this past Saturday night as a virtual gala for the second year. Close to 300 guests purchased tickets to the event that was live-streamed from The Grand Guelph with Sean Furfaro as Master of Ceremonies. The event netted $212,084 in fundraising revenue for Guelph General Hospital, bringing the 26-year tally to $4,084,705.
In her remarks, Suzanne Bone, the Foundation's CEO of 31 years, reflected on the event's history, "The first Black Tie Bingo was held in 1997 after we borrowed the idea from a hospital in Saskatoon. It was at Cutten Fields, and we raised just over $12,000. Twenty-five years later, we have come a long way! The event has shown me year over year that so much is possible when many people come together to support a common cause. I'm so thankful for all who participate."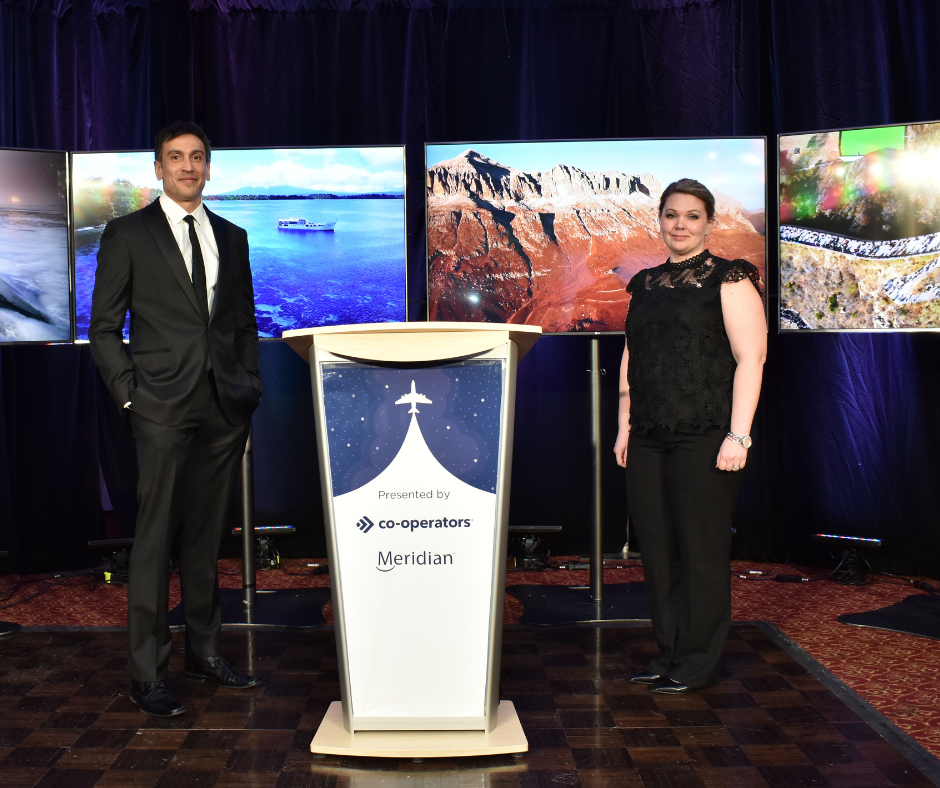 Funds raised at this year's Black Tie Bingo – Around the World will help fund a new MRI scanner. Going into the event, $1.887 million had already been raised for the scanner through mail and online gifts, Tour de Guelph and 50/50 Hospital Lottery proceeds. Adding this year's Black Tie Bingo proceeds brings the tally to $2.099 million, closing in on the $2.25 million needed to purchase and install the new scanner.
Guelph General Hospital's Chief of Radiology, Dr. Samir Patel, and Director of Diagnostic Imaging, Erin Lane, attended the live stream to answer questions about the new MRI scanner. When asked if it's possible for a Hospital to function without an MRI scanner, Dr. Patel answered, "No. Not to the standard of care our community expects and deserves. It's used to diagnose and monitor such a wide range of illnesses and injuries. We do have many other diagnostic imaging tools, such as our CT scanner and Nuclear Medicine, also generously funded by donors, but the MRI is the safest because it does not expose patients to radiation."
Lane shared the new MRI scanner is expected to arrive this fall. She also remarked that "moving the old scanner out and the new one in is a complex process, and we are working on a plan to minimize delays to patients who need an MRI scan." She explained that the plan includes setting up an external building as a temporary MRI suite at the back of the Hospital while the old MRI is removed, the suite is renovated and the new MRI is installed.
Every year, Black Tie Bingo is reinvented through a new theme with the help of The Letter M Marketing who provides in-kind creative service for the event. This year's "Around the World" theme delivered a worldly experience through the cuisine, wine, and themed prizes in the live and silent auction.
See all of this year's sponsors and in-kind contributors!
Guests received a box and bag filled with everything they needed to enjoy the event from home. "Logistically it was a tremendous effort to put together the guest packages – over 20 items needed to be carefully assembled for each guest based on their selections for food and wine. We had to manage the deliveries to over 100 households plus we provided an option for guests to pick up their items. We're thankful that we have a dedicated team of volunteers who offer their help year over year," said Sarah Ferguson, the Foundation's Fundraising Event Specialist. "We are equally thankful to all our generous sponsors and in-kind providers of product, service and prizes for whom without, this event would not be possible."
At Guelph General Hospital, every piece of equipment used to help care for patients is funded by our community. Funds raised over the years through Black Tie Bingo have funded everything from surgical and diagnostic equipment to IV pumps and vital signs monitors to specialized ICU patient beds and defibrillators.
Black Tie Bingo is always the first Saturday in March. Go to the Signup Now button located in the footer below.
See who attended Black Tie Bingo – Around the World! Guest Photos.