It has been 14 years since the community came together to fund Guelph's first MRI scanner. Today, up to 15,000 MRI scans are completed annually at Guelph General Hospital. The new MRI scanner will cost $2.25 million to purchase and install. Close to $1 million has been raised since the spring.
Tickets for November's draw are on sale now and the minimum guaranteed prize is $25,000 PLUS thanks to Sutherland Insurance, we're making every Tuesday Giving Tuesday! Ticket sales will close at 11:59 p.m. on November 29th. The draw will take place at 11:00 a.m. on November 30th.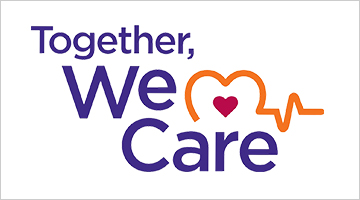 Join Guelph General Hospital's most critical capital campaign ever and help make our hospital the best we can be – for all the people we love.
Donors Make The Difference
Donors make such a difference to the care we are able to provide at Guelph General Hospital. Donors help fund every piece of patient care equipment we purchase… the tools our caregivers need to provide comfort and caring, healing and curing to our community.
"Our donors are an important part of our healthcare team."
– Suzanne Bone, CEO, The Foundation of Guelph General Hospital
Visit our virtual donor wall which recognizes all those who have given so generously to make patient care better at Guelph General Hospital.
News and Information
Today Guelph General Hospital is celebrating a generous gift of $100,000 from Robinson Buick GMC in support of the Together, We Care campaign.
We are celebrating a remarkable gift of $1,000,000 from the Pollard family. The gift supports the Hospital's most urgent and essential equipment needs through the Together, We Care $34 million fundraising campaign.
Your generosity means so very much. It supports our exceptional team of nurses to complete one of the most fundamental tasks that they do each and every day, and it will impact every patient who comes into our Hospital. Thank you from the bottom of our hearts.